Bro of the Year: Your Bro-Votes Are in for 2013
Ladies and gentlemen, you voted all year. Every month, you elected a new bro, and not once did one guy repeat. There were many nominations, many great performances, but only six different bros.
And so it came down to six individuals, battling out for the greatest bro honor of the year. One of those individuals was not the King Bro himself, Nick Swisher, so it is my humble honor to introduce to you the MC Bro of the Bro of the Year coronation ceremony, Mr. Swish himself...
Hey Bro Thanks! Man am I excited to be here and excited to be MC Bro of the Bro of the Year Awards. Of course, there would be no Bro of the Year Awards in Cleveland if the fine people in the Indians organization didn't bring me here, so thank you to my bros in the front office, Tito, and of course you awesome fans in the 216!
Without further ado, let's get to our first Bro Award, or Bro-ward! Are you excited? I am, let's do it, get excited!
First up, the award for best bro-slide.
There are no other nominees, you wanna know why? Because you can't compete with BIG G my big guy, Giambino with this belly flop of a first slide. To the video, bro!
Aww yeah that was awesome, give it up for Big G. Fist bump to my brother.
Next up we have the nominees for best party animal... And here ya go, here ya bros.
Corey Kluber
Andy Marte (a.k.a. The One Man Party)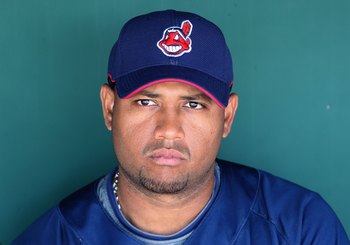 Carlos Santana
Okay bros, it is hard to go against the guy that is CALLED the one man party, but he isn't in Cleveland anymore, and I actually don't know where he is right now. So this is actually pretty easy, it is Carlos Santana, Bro Party Extraordinaire. Fist pump with me Carlos!
Alright time what you've all been waiting for, the biggest honor of the evening. BRO of the YEAR! Your nominees...
Ubaldo Jimenez, also known as The Big U! Yan "The Yanimal" Gomes representing the Goon Squad. Justin "Big Nasty Masty" Masterson. Jason Kipnis, Kip, my main bro. Michael Brantley, Dr. Smooooth. And Carlos Santana, The Axe Man Baby!
The votes were cast by you and you alone and you all elected my main bro, Jason Kipnis, as this year's Bro of the Year! Congratulations Jason, here is your prestigious award, The Golden Fist!
First Pump With My All! This Is Awesome! I'm So Excited!
Thanks to everyone for a great evening. That's my time, thank you all for being awesome and I'll see you excited Bro and Broettes next year!
Swish, out!